Welcome to the Central Vancouver Island Orchid Society. We are excited to share our passion for orchids with you.
We are a group of orchid enthusiasts from Nanaimo and the surrounding area who gather for monthly Sunday meetings at the North Oyster Community Center at 13467 Cedar Road. At these meetings, members and guest speakers share knowledge and experience for growing orchids successfully. Whether you're a beginner or a seasoned grower, we invite you to join our society to learn more about the fascinating and diverse world of orchids. The CVIOS brings together people interested in orchids to promote and encourage orchid culture, preservation, education, and all other orchid-related activities of interest to its members.
All photography provided by CVIOS members. Banner photos above courtesy of Alexey Tretyakov and Sasha Kubicek.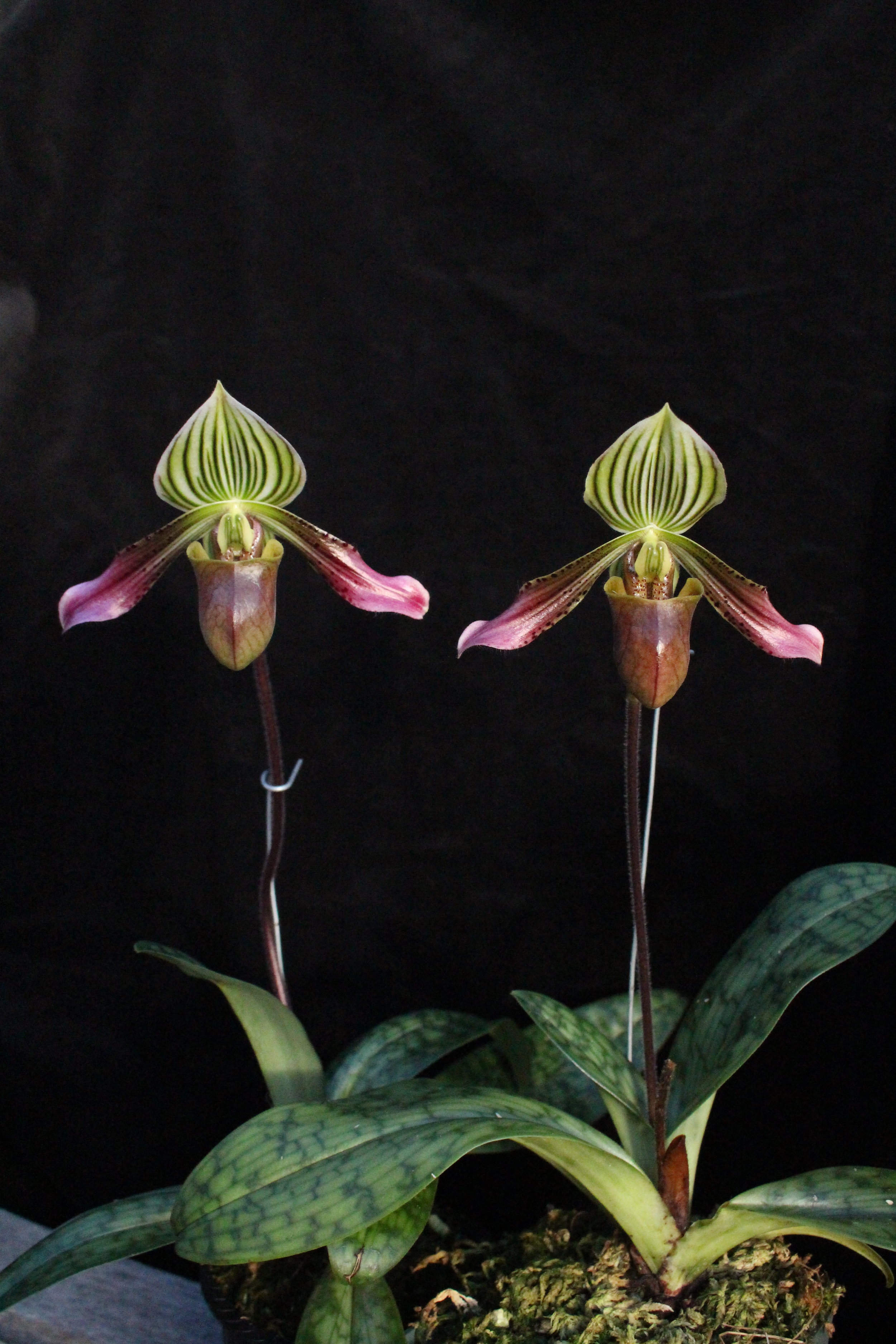 CVIOS is a non-profit club of orchid enthusiasts who meet once per month to learn and share all we can about orchids.
Members and guests are welcome at our monthly meetings that feature expert international and local speakers, opportunities for members to sell plants to one another, an orchid mix sales table, a raffle of plants, refreshments and a chance to meet fellow orchid growers.
The Society's membership grows a large number of orchid species and hybrids on windowsills, under lights, and in greenhouses.
Visit the events page to see meeting dates and featured speakers
September 2019 Display Table
Visit the gallery featuring our member's contributions to the latest display table
The display table features blooming plants that are brought to monthly meetings by member for all to enjoy. Part of every meeting is dedicated to discussing the plant's culture and describing how the grower has bloomed it successfully in their environment.
To find out more about what the CVIOS has to offer, and to read about past events, shows, and meeting minutes, please visit our newsletter page.
There, you can find the most recent newsletter as well as archived newsletters from the past 3 years.
Find forms for monthly meeting show tables, AOS judging submissions, membership forms, and more.